To Ocala DownTown and Seniors Voice of Ocala
To keep Florida residents and visitors safe, informed and aware about the status of the virus, The Florida Department of Health has launched a COVID-19 dashboard that will be updated twice daily.
Some of our advertisers…Buy Local! Check out our advertising rates.
---
---
Ocala DownTown is more than just a monthly tabloid newspaper covering the Ocala, Florida. It is part of a Multi-Media Platform brought to you by TomL Publishing LLC. We deliver to the Ocala downtown area and the Silver Springs Blvd. corridor. It is hand delivered to over 600 businesses, some home delivery and rack delivery at the CEP Ocala Chamber of Commerce, Tax Collectors office, Health Department, The VA offices, the Elks Club and the Ocala Library, Senior Centers.
Our newspapers bring you columns by local writers like Florida State Senator Dennis Baxley, bringing news from Tallahassee. Kevin Sheilley, President and CEO  of the CEP/Ocala Chamber of Commerce gives a monthly look at the progress in the County. We share many news releases from the Marion County Sheriff office, Governor's office, and Ashley Moody,  Attorney General's office offering a monthly report.  We also publish health tips, opinions, letters to the editor and much more in print and online. TomL said that!  352-804-1223. 
Seniors Voice of Ocala has all of the same news as Ocala Downtown newspaper and is circulated on Ocala's SR 200 corridor in businesses, homes and some communities. Our philosophy and our job is to see that every person has the right to see their opinion in print. We believe in freedom of speech and freedom of the Press! If you need a service, or a company to do work for you, we will give your name to companies that can give you quotes.  We offer a free referral service. Read our newspaper in print or online. You won't be sorry. We offer many things online besides our newspapers. TomL said that!  352-804-1223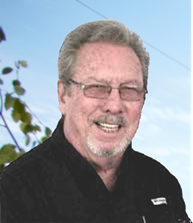 Call Tom (352) 804-1223
Email Tom at [email protected]
———-
 Click Here to Read our Online Editions
Advertise with us. See our prices and more for advertising.
Read more local and state news at our new all-encompassing website: www.tomlpublishing.com