To Ocala DownTown and Seniors Voice of Ocala
Some of our advertisers…Buy Local! Check out our advertising rates.
---
---
Ocala DownTown is a monthly tabloid newspaper covering the Ocala, Florida downtown area and the Silver Springs Blvd. corridor. It is hand delivered to over 600 businesses, mailed to city routes, and delivered at the CEP Ocala Chamber of Commerce and the Ocala Library.
The newspaper brings you columns by local writers including the Marion County Sheriff office and Florida State Representative Baxley bringing news from Tallahassee. We also publish health tips from Eye Care, hearing, Opinion, letters to the editor. We endorsed two out of three candidates and follow up on if they did what they promised.
Our philosophy and our job is to see that every person has the right to see their opinion in print. We believe in freedom of Speech and Freedom of the Press!  We have been bringing you Tom's Picks for years. If you need a service, or a company to do work for you, we will give you names of companies that are here today and will be here tomorrow. Negotiations are up to you.
Read us and you won't be sorry, we have a tendency to say things others won't!
Tom Loury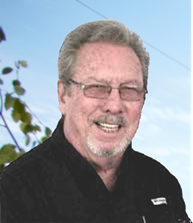 Call Tom (352) 804-1223
Email Tom at [email protected]
———-
 Click Here to Read our Online Editions
Advertise with us. See our prices and more for advertising.
Read more local and state news at our new all-encompassing website: www.tomlpublishing.com